Classically trained since the beginning, Adam Mitchell never knew how things would change in his musical life when he entered a piano bar for the first time in 2002. Originally from Salem VA, Adam had no idea what a piano bar was until he was on a cruise with the family, and accidentally wandered in (at 14 years old)! He ended up closing the bar down that night, and every night afterward, having fallen in love with this new concept of audience participation, popular songs, and make-the-show-up-as-you-go. Since then, Adam has become a force to be reckoned with behind eighty-eight keys.
Adam is an experienced and multifaceted piano entertainer with the ability to entertain ANY crowd.  His songbook knows no limits, and is broad enough to play any type of event.  Adam's song list includes the greatest hits of any genre you can think of, and some you forgot you even knew.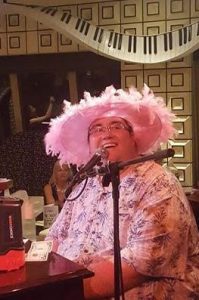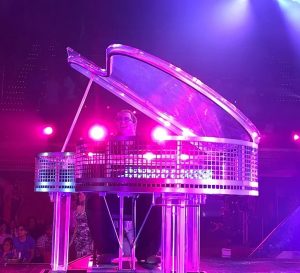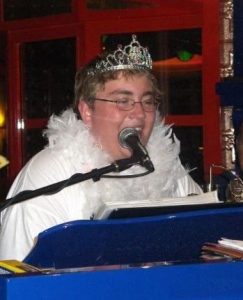 ​
Every show that Adam does is unique – since the audience picks the playlist, you never know what you'll get! The show is designed to highlight the audience.
Whether he has a guest on stage to celebrate something special or is just playing requests from the crowd, Adam is able to make each person in the audience feel like they are an integral part of the show.  From catchy clapping tunes to jovial sing-a-longs that everyone knows, the show is designed to include the whole audience in a way that no other type of entertainment can.
Adam is available as a solo act, or he can book a second player and bring you a full dueling pianos show.  Want to add a drummer or a third player?  Anything is possible.
Adam is a completely self sufficient act who owns and travels with everything he needs, including Dutchgrand piano shells, high quality keyboards, top of the line sound system, stage lighting, and all needed accessories.